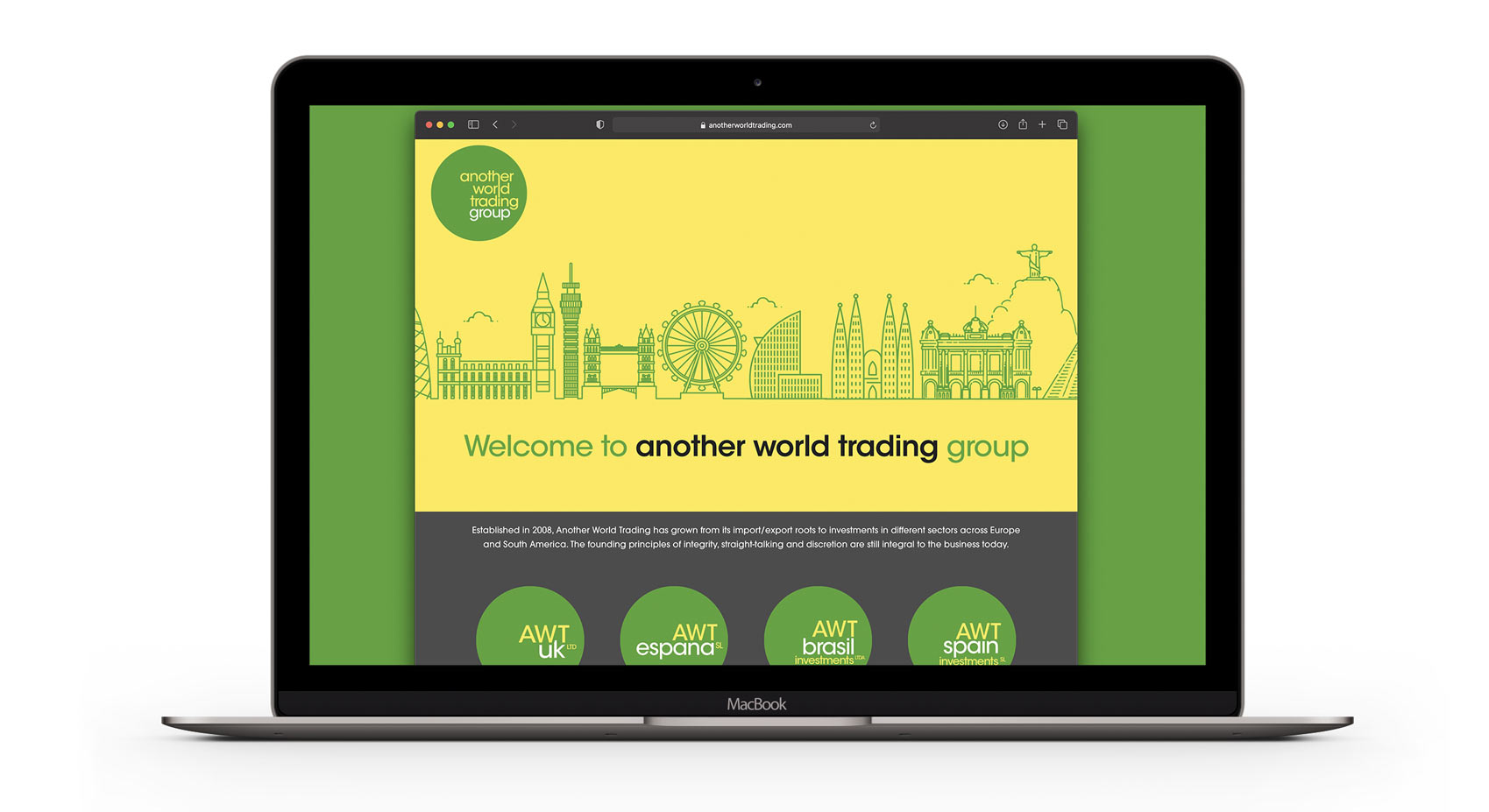 With an established brand identity already under their belt, the growth of Another World Trading (AWT) into the European and South American markets required various child identities, with Another World Trading becoming a group of companies.
The brief being to amend the existing identity to incorporate 'group'. For the child brands, the business wished to use the acronym version of their identity (AWT) alongside the child name.
The previous company microsite had become a little tired, but most crucially was not responsive to handheld devices – meaning content was hard to read with formatting which wasn't best suited to phones or tablets.
Taking the original content, a new responsive format was developed to enhance this site on modern phone and tablet browsers.